About
The Free Culture Forum, is an international arena in which to build and coordinate action and a shared agenda for issues related to free/libre culture and access to knowledge, net democracy (mechanisms for the citizen participation and control of the institutions), defence of a free and neutral Internet, defence of citizen journalism for the right to know, inform and be informed; the legal, technical and communicative fight against corruption; and technopolitics understood as a practice and as online action for empowerment, justice and social transformation.
The Free Culture Forum brings together key organisations and active voices in these areas to meet and work together on answers to the pressing questions that arise from the current paradigm shift.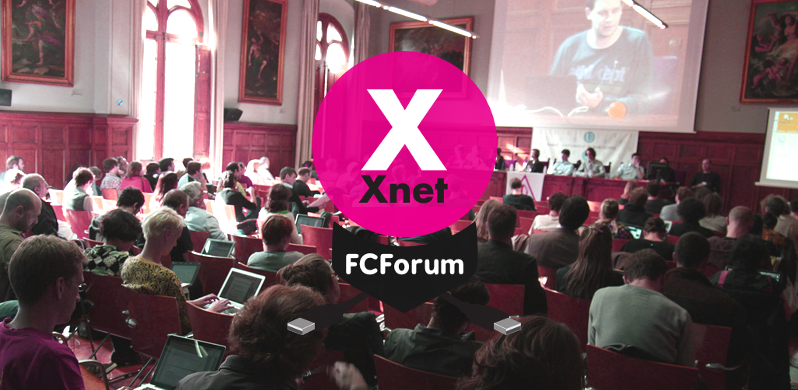 The FCForum is a space in which to construct grassroots proposals that can strengthen civil society's proposals and positions.
In response to the limits of a hijacked, stagnant democracy, the FCForum is an opportunity to imagine and create new prototypes that meet the challenges of democracy in the network society.
The FCForum is a three-day event of international scope that focuses on organising a united front encompassing solutions and proposals from around the world, so that they can strengthen and complement each other and offer a joint response to the pressure that a sector of the industry exerts on governments. It is also about discovering and interconnecting innovative projects linked to transparency, freedom of information, public data and open institutional mechanisms that empower citizens and improve distributed forms of control of governments.

The results are targeted at political reformers, journalists, entrepreneurs, citizens, and free culture activists, with a view to offering practical tools that they can actively work with. More specifically, they:
Provide arguments that political reformers can transform into tools with which to lobby political parties, institutions and government agencies, in order to influence the legislative changes that are currently in progress.
Offer citizens tools that empower them as active agents facing a paradigm change that they need to take advantage of to its full potential.
Create a global affinity and collaboration network based on a common interest in the defense of the Internet, freedom of speach and free culture as a sine qua non condition for a real democracy.